The Harry Potter Test
Their result for The Harry Potter Test ...
Auror
Congratulations! You scored ###!
Holy Snitch! You know it all! We bet you even got the number code right to the Ministry of Magic! In fact, you are probably J.K. Rowling. C'mon... give us a clue when the next book is due?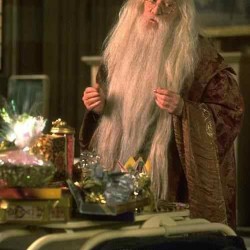 Their Analysis
(Vertical line = Average)
They scored 100% on snitches, higher than 88% of your peers.
All possible test results
Shameful. Pathetic. Have you even heard of Harry Potter? When was the last time you went to the cinema? CAN YOU EVEN READ? You know nothing about Harry Potter. You are not worthy of this test. Go hang... Read more
Mediocre. You are a typical muggle. You seem blissfully unaware of the wizarding world and willingly display this ignorance. There is nothing left but to alter your memory so you won't remember any co... Read more
You think you know your Harry Potter eh? Think again! You have a lot of work to do, you only achieve the level of Squib. You probably don't even know what a Squib is, do you?! Go read the books rather... Read more
Holy Snitch! You know it all! We bet you even got the number code right to the Ministry of Magic! In fact, you are probably J.K. Rowling. C'mon... give us a clue when the next book is due? Read more
Take this test »