The Online Dating Personality Test
Their result for The Online Dating Personality Test ...
Internet Tease
You scored 64 % e-suaveness!
You like to chat with people, but you aren't serious about meeting up with them. Maybe you're young and you want to chat with them for six months before agreeing to meet up to hang out. Sheesh. Maybe you just want attention from people online but don't actually take them seriously. Think about what you may be missing out on, and formulate a new approach.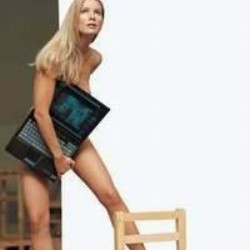 Their Analysis
(Vertical line = Average)
They scored 64% on e-suaveness, higher than 47% of your peers.
All possible test results
Wow. You REALLY are on this site ONLY for the tests. You don't even want to meet someone in person from on the Internet. Surely, you have enough faith in humankind to believe that there are some ni... Read more
You like to chat with people, but you aren't serious about meeting up with them. Maybe you're young and you want to chat with them for six months before agreeing to meet up to hang out. Sheesh. May... Read more
You've got your game figured out. You're taking advantage of an innovative, efficient, FREE service. Good for you! You realize that there are some good people out there, and that it might just be l... Read more
Wow. You know your shit. You've been around the online dating scene for a while and you've figured it out. You can effectively choose your desired online contacts and smoothly make the transition f... Read more
Take this test »
Recent Results

designrgirl41 / f / Straight

designrgirl41 / f / Straight
grizmba48 / m / Straight
Tests others are taking