The Dairy Product Appreciation Test
Their result for The Dairy Product Appreciation Test ...
2% milk
Your dairylovingness is ###%!!!
Well, well, well. Looks like you didn't quite cut it. But don't worry, there are measures you can take to improve you dairylovingness. Next time you're at the store, try a new cheese, like Gouda or Feta. Or perhaps you can start using butter more often in you daily life. It makes a great moisturizer! Any increase in dairy consumption can only make you a better person. Although you are not cut out to be a serious dairy enthusiast just yet, you still possess enough dairy appreciation to be considered OK in our book!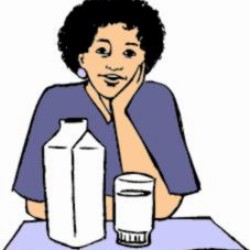 Their Analysis
(Vertical line = Average)
They scored 63% on dairylovingness, higher than 30% of your peers.
All possible test results
You may be smart. You may be incredibly attractive. You may even be nice. But your life will always be incomplete as you have been found to possess a dangerous lack of dairy-appreciation. But there's ... Read more
Well, well, well. Looks like you didn't quite cut it. But don't worry, there are measures you can take to improve you dairylovingness. Next time you're at the store, try a new cheese, like Gouda or ... Read more
Congrats! Your love of all things dairy has made you the pinnicle of all humanity! One day, very soon, all the Dairy Queens will morph into a superior race of humankind. You will conquer the world an... Read more
Take this test »