The Lucid Dreaming Test
Their result for The Lucid Dreaming Test ...
The Skilled Master
Conditions met: 63%. Talent: at least 38%. Possible advantages: 79%. Mastery: about 63%
You got one of the best scores, well done! But don't you wish your dreams could be more vivid, now that you can control them?
Conditions: Your sleeping habits are average; there's room for improvement, but all in all, it should be no problem. If you did well in the other categories, it will hardly bother you if there is one candle missing here and there, and you certainly won't miss the potpourris or "Soothing Ocean Sounds Vol. 3"-CD either. Not ideal if you are still learning, though.
Talent: You don't space out an awful lot, and you aren't too intuitive, either, maybe just average. That's okay. It's not required to control your dreams, but it sure makes it a lot more fun. If you give yourself that extra portion of "smelling the roses", your dreams will get a lot more vivid.
Advantages: You will have less difficulty than others to get and stay in control of your dreams, as there are one or two things among your hobbies that will definitely come in handy. Lucky you!
Mastery: Wow, either your natural talent has discovered you while you didn't notice, or you already worked your way to mastery and you only took this test to see how good you really are! I'm impressed!
But scoring highly here can also mean you are almost there, but not quite. If so, you should try asking yourself 10 times or so per day if you are dreaming, and if you make this a habit, you may continue doing it in your dreams, which can trigger a lucid dream. (Thanks Third Eye for this info! It was taken from this book.) You may soon be the master of your own dreams! Think about it! No more nightmares you can't escape from!
Every journey..., The Mystery, The Restless Novice, The Restless Master, The Troubled Novice, The Troubled Master, The Sleepless Novice, The Sleepless Master, The Novice, The Master, The Skilled Novice, The Skilled Master, The Talented Novice, The Talented Master, The Promising Novice, The Lucid Dreamer, The Healthy Novice, The Healthy Master, The Versed Novice, The Diligent Master, The Gifted Novice, The Dowered Master, The Enigma, The Master of Dreams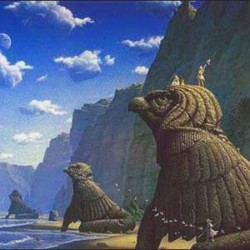 Their Analysis
(Vertical line = Average)
They scored 63% on conditions, higher than 35% of your peers.

They scored 38% on talent, higher than 2% of your peers.

They scored 79% on advantages, higher than 93% of your peers.

They scored 63% on mastery, higher than 55% of your peers.
All possible test results
...begins with a first step. Yours hasn't begun yet. Hm, I didn't think anyone would get this result, ever. Conditions: Your sleeping habits and the emotional state you're in are not ... Read more
Hm, this is strange... It seems you do well despise all obstacles, how can that be? You sure amaze me. Maybe you had Lucid Dreams before, but your life at this point is too busy or stressful for Lucid... Read more
It's a shame. Some of your skills overlap with qualities a Lucid Dreamer must have. You would benefit from those, if only you'd get more sleep... Conditions: Your sleeping habits and the emo... Read more
Don't get me wrong, you did a great job but... you really need to get some more rest. Conditions: Your sleeping habits and the emotional state you're in are not what I'd call awesome. Maybe... Read more
I bet you already sense what I am going to say. Okay, I'll tell you anyway. You seem to have a talent, but you lack sleep to make use of it. Conditions: Your sleeping habits and the emotiona... Read more
Wow. You got the talent, you got the skill... Now if only you could get some sleep! Conditions: Your sleeping habits and the emotional state you're in are not what I'd call awesome. Maybe y... Read more
Oh, neat. You have the skills and the talent. Now if only you slept more and more comfortably, nothing would keep you from all those adventures you've always wanted to have - in your dreams. No I mean... Read more
Your words were like a dream. But dreams could never fool me, Not that easily. You are talented... You are skilled... You probably even mastered Lucid Dreaming... Yet you can't sleep. ... Read more
Your sleeping habits are pretty normal, but you seem to lack any kind of pre-existing skill or talent that will help you learn how to Lucid Dream. Don't worry. Where there's a will, there's a way. ... Read more
Wow, your do pretty well despise all obstacles. Was a hard piece of work, I presume. Conditions: Your sleeping habits are average; there's room for improvement, but all in all, it should be ... Read more
Hm, not bad. Your first steps will likely be rewarded with success. Conditions: Your sleeping habits are average; there's room for improvement, but all in all, it should be no problem. If yo... Read more
You got one of the best scores, well done! But don't you wish your dreams could be more vivid, now that you can control them? Conditions: Your sleeping habits are average; there's room for i... Read more
With sharp senses and an imagination that constantly wanders, you'd make for a great Lucid Dreamer. With a bit of practice, you'll be there in no time. You definitely got the talent! Conditions:... Read more
You got one of the best scores, well done! But don't you wish it were easier to control your dreams, now that they are so vivid? While the skill to concentrate may be your only flaw in this mat... Read more
You are all set and ready to go! Nothing stands in your way! Chances are you already controlled one or two dreams, and weren't sure how you did it. If only you had heard of this earlier, you would hav... Read more
Your words were like a dream. But dreams could never fool me, Not that easily. Good job, you got one of the top three scores! You know what it is that you are doing in your dreams, and... Read more
Your sleeping pattern is close to perfect, but it seems you rarely remember your dreams. Below are some suggestions on how to change that. Conditions: This is the way to sleep, my friend. Yo... Read more
Sleep, check. Awesome dreams, check. Everything required to get there, uh... nope. Strange. How did you do it? You certainly aren't an average artsy-emotional-head-in-the-clouds-Dreamer. You're either... Read more
You certainly have the concentration and devotion needed, and your sleeping habits are plain perfect. If you give your head a break sometimes and listen to your heart instead, you'll have no problems ... Read more
Wow, you made it to one of the highest scores. You deserve a pat on the shoulder for your perfect sleeping habit. Your concentration and devotion are above average, so you will take control easily. Th... Read more
You certainly have the imagination and sharp senses needed, and your sleeping habits are plain perfect. Your dreams, if you remember them, are most likely colourful and crazy - in a good way. You'll n... Read more
Wow, you made it to one of the highest scores. You deserve a pat on the shoulder for your perfect sleeping habit. Your imagination and intuition are above average, so you will see a lot of marvellous ... Read more
You get lots of sleep, you certainly don't lack concentration, and your imagination and intuition are quite awesome - it's only a matter of time. This is a very odd score to get. Dodging vivid and luc... Read more
Beneath elder trees in full bloom I dreamt of her; the Moon's twin sister Great job~ You got the top score! You know what it is that you are doing in your dreams, and how, so much is f... Read more
Take this test »
Recent Results
Tests others are taking