The How Sexual Are You Test
Their result for The How Sexual Are You Test ...
Very sexual
You scored 14 Sexuality out of 24!
You like sex and you will admit it to almost everyone. You don't do it all day everyday but you have fun when you do have sex. You are a sexual person and sexual activities are important to you. But your life does not revolve around just sex.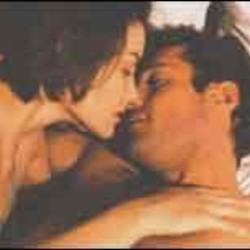 Their Analysis
(Vertical line = Average)
They scored 14% on Sexuality, higher than 23% of your peers.
All possible test results
You are waiting for that special someone. Who needs sex when you can just watch a movie and have fun with your boyfriend. You aren't into sexual things at all. You are going to wait to do all of th... Read more
You like to mess around or think about it but its not going to always be on your mind. You are sexual only when you are horny, when you are horny, yes you can be sexual, but only if you want to be. Read more
You like sex and you will admit it to almost everyone. You don't do it all day everyday but you have fun when you do have sex. You are a sexual person and sexual activities are important to you. Bu... Read more
Sex, Sex, and more Sex. You love it and you will do it all the time. You get turned on easily. You are a sexual person and don't mind letting people know about it. Read more
Take this test »