The Pseudo-Science and Medicine Test
Their result for The Pseudo-Science and Medicine Test ...
Well-Informed Skeptic
6% Bullshit and 91% Knowledge!
**This is a new test, so if you believe the scoring system to be inaccurate, message me**
You not only know the facts, but you know what's bullshit and what's not. You are a true skeptic who follows scientific evidence, not heresay. We really need more people like you in this world.
In case you were wondering:
Answers to some of the questions:
Backed up by science: Vaccination, antibiotic therapy, selenium (for chemotherapy), Madagascar periwinkle (chemotherapy), meadowsweet and willowbark (analgesic/anti-inflammatory), St. John's Wort (depression)
Not backed up by science: Eastern acupuncture, homeopathy, naturopathy, chiropracty, crystal healing, orthomolecular medicine (vitamin megadosing), hydrotherapy, vitamin C (immune health), glucosamine/chondroiton (arthritis), tryptophan (depression)
Do homeopaths deny that their dilutions are unlikely to have a single molecule of the original substance in them? No. Why do they advocate using such dilutions? Becuase the water holds a "memory" of the substance (and also to prevent toxicity). Scientific studies reveal that homeopathy is no more effective than the placebo.
Andrew Wakefield was working on his own measles vaccine.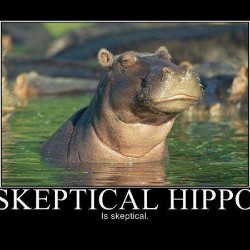 Their Analysis
(Vertical line = Average)
They scored 6% on Bullshit, higher than 27% of your peers.

They scored 91% on Knowledge, higher than 83% of your peers.
All possible test results
**This is a new test, so if you believe the scoring system to be inaccurate, please message me** You did not do well on the trivia portion of the test, but you do kn... Read more
**This is a new test, so if you believe the scoring system to be inaccurate, message me** Wow, you know the facts, but you don't let 'em get in the way of pushing th... Read more
**This is a new test, so if you believe the scoring system to be inaccurate, message me** You know very little, w... Read more
**This is a new test, so if you believe the scoring system to be inaccurate, message me** You not only know the facts, but you know what's bullshit... Read more
Take this test »