The Serial Killer Survival Test
Their result for The Serial Killer Survival Test ...
The Good Game
46% Survival Rate!
You are the Good Game. You are a pretty safe person, and you gave the Killer a nice challenge. In the end though, you made a few vital mistakes that they were able take advantage of, and this led to your downfall. Perhaps you can console yourself with the fact that at least in your last hours you were able to really entertain someone.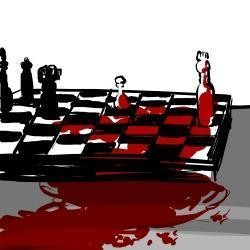 Their Analysis
(Vertical line = Average)
They scored 46% on stalkability, higher than 5% of your peers.
All possible test results
You are All Too Easy. Although taking risks can be fun, there are some risks that are just plain stupid, my friend, no matter how drunk, or how safe you may feel. You weren't even a challenge - ther... Read more
You are the Good Game. You are a pretty safe person, and you gave the Killer a nice challenge. In the end though, you made a few vital mistakes that they were able take advantage of, and this led to... Read more
You are the Last Kill. After killing you, the Killer just lost his taste for it. Something about you, the way you interacted with them, it was either too wrong, or too right. Although you are dead,... Read more
You are the Survivor! Congratulations! Some people may say you are too safe for your own good. You don't take risks, and you miss out on some of life's great joys. Well screw them. You can tell... Read more
Take this test »