The True Love Test
Their result for The True Love Test ...
Soulmates!!!
Congratulations! You scored ###!
You have successfully knitted your soul to the individual you are with!! You are truly in love! It is a great place to be, but just remember not to take your lover for granted. He or she is counting on your devotion and commitment! Christopher, I love you most! xoxo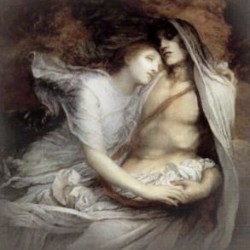 Their Analysis
(Vertical line = Average)
They scored 85% on passionpoints, higher than 68% of your peers.
All possible test results
You are just one little lust bunny! Love, in your mind, is synonymous with sex. This is something that can only be cured with experience, and unfortunately heartache. I wish the best of luck! I ho... Read more
You are pretty much in love with love, not your lover. Take some time to get to know the person you are with. If you do what I recommend, very soon you will know for sure if the person you are with ... Read more
You have successfully knitted your soul to the individual you are with!! You are truly in love! It is a great place to be, but just remember not to take your lover for granted. He or she is countin... Read more
Take this test »
Recent Results

kevinp165116 / m / Straight

LVGUY153 / m / Straight
outbound_200944 / m / Gay
Tests others are taking