The Misanthrope Test
Their result for The Misanthrope Test ...
Average Joe
You are 59% Misanthropic!
You're about normal. You have a temper but you're also nice when the situation calls for it. You're probably pretty even tempered and rational... but you also have the balls to stand up for yourself when you need to.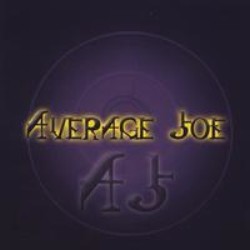 Their Analysis
(Vertical line = Average)
They scored 59% on Misanthropy, higher than 39% of your peers.
All possible test results
You are way too nice. You probably let people walk all over you, which by the way, isn't a good thing. Everybody needs to have at least a little anger in them to protect themselves from being used. ... Read more
You're soft, but you're not the softest that there is. You probably lack the gall to stand up for yourself in most situations, prefering to appease other people. This can be a good thing or a bad th... Read more
You're a nice person... but you do have a breaking level. Congratulations. Are those some marbles I see? Read more
You're about normal. You have a temper but you're also nice when the situation calls for it. You're probably pretty even tempered and rational... but you also have the balls to stand up for yourself... Read more
What can I say? You're probably known as a bitch or a bastard. You probably have a pretty bad temper and make snide remarks to people. You're like me -- yay you. You could probably use a bit of t... Read more
You're right below Hitler. Yay! Kick some asses, take some names, all of those people are douche bags and you know it! ... but are you so sure you're right? There are times where you need to be fri... Read more
This should be rather self explanatory. Read more
Take this test »
Recent Results

bruuzis21 / f / Gay
jba324as35 / m / Straight
Tests others are taking