The Anarchism Test
Their result for The Anarchism Test ...
Almost Anarchist
82% knowledge of anarchism
You are almost there. You have a good understanding of anarchism and revolution, perhaps you have read something by Kropotkin, Bakunin, Proundhon, Guevara, Castro, Goldman, Berkman, or Zapata (if not, go do it.) Perhaps you participate in your community, organizing (or at least attending) clubs or meetings to discuss social/ economical/ political outrages. But now it is time to take it a step further. Try setting up a Food Not Bombs in your community (in case you haven't heard of this organization, it is any group of people who gather cook mainly vegan meals to provide to homeless folks in their community). Or grab a hold of the documentary "Mission Against Terror" and share the story of the 5 Cuban men who tried to stop terrorist in Miami from attacking their country (the Cuban 5 were arrested by the FBI on false charges in 98, given an unfair trial and jailed ever since.) If you would like further information or ideas, I would be happy to share. email me: santropez68@yahoo.com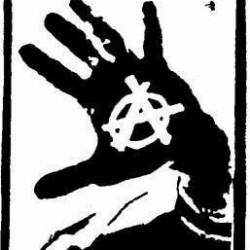 Their Analysis
(Vertical line = Average)
They scored 82% on knowledge, higher than 49% of your peers.
All possible test results
Perhaps you have been living under a totalitarian regime and all outside or alternative information has been suppressed. Or perhaps you are glued to your TV everyday, getting your daily fix of MTV, r... Read more
You still believe that Capitalism/Representative Democracy is the best society anyone can live in. You may also think that the US government is looking out for you and the Patriot Act is just there fo... Read more
At least you're trying. You're on your way to becoming enlightened. Perhaps you have picked up a book or two, or saw a compelling documentary. But alas, you are still a little confused or still atta... Read more
You are almost there. You have a good understanding of anarchism and revolution, perhaps you have read something by Kropotkin, Bakunin, Proundhon, Guevara, Castro, Goldman, Berkman, or Zapata (if not... Read more
Greetings Comrade. It is always good to know that there is another anarchist out there. It is our mission to bring down the coercive governments around the world. The network of our alliances goes d... Read more
Take this test »