The World Languages Test
Their result for The World Languages Test ...
The Commoner
You scored a 150 out of 400 on language knowledge.
Well done, you scored about what would be expected for someone who has not studied a cultural or linguistic science. You have basic knowledge about most major languages and you may even know somethings about lesser known languages. You may even speak a second language. However, there is still plenty more to find out about the world, don't give up traveling.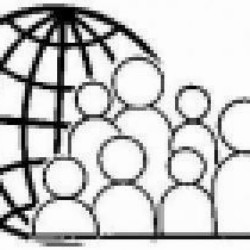 Their Analysis
(Vertical line = Average)
They scored 150% on knowledge, higher than 9% of your peers.
All possible test results
Congratulations!You are totally clueless and could not have done any worse. Granted, this test is harder than most, but there's no excuse for a score this low. You are probably someone of the convicti... Read more
You've scored poorly I'm afraid. You have no particular interest in any languages outside of those you speak yourself, and perhaps your grandparents or ancestors spoke. To you, the wide majority of la... Read more
Well done, you scored about what would be expected for someone who has not studied a cultural or linguistic science. You have basic knowledge about most major languages and you may even know something... Read more
Congratulations! You know your stuff! You've scored higher than most people would and you probably have taken a linguistics or cultural science class to boot. Most likely you are bilingual or even mul... Read more
Outstanding! You've scored higher than even most Anthropology students would. You are probably a Linguistics or Anthropology Professor yourself (or at least a Grad student). You may even speak several... Read more
HOLY COW! You've completely dominated this test!! Your score means that you must have at least gotten one bonus question correct. How someone could ever score this high on a test this hard is beyond a... Read more
Take this test »
Recent Results
Tests others are taking