The Hardcore College Student Test
Their result for The Hardcore College Student Test ...
The Sedated Student
You came out at 34 %.
You are studius, ambitious, responsible, and what the hell are you thinking!? You have been spending so much time being careful and making calculated decisions, that you are missing out on all of the fun and important aspects of college life. You have so much to learn, Student. Get out there and start doing all of the things you always wanted to do! You won't get a second chance.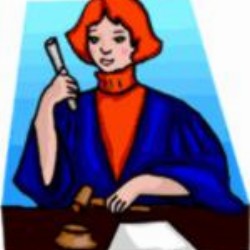 Their Analysis
(Vertical line = Average)
They scored 34% on Hardcoreness, higher than 4% of your peers.
All possible test results
You are studius, ambitious, responsible, and what the hell are you thinking!? You have been spending so much time being careful and making calculated decisions, that you are missing out on all of the ... Read more
You are the apitome of college students. You are a fairly responsible student with a desire for knowledge, and you can pull your shit together when neccessary. But you also know how to have fun, and p... Read more
You are the shit. You are rarely sober, you rarely go to class, and there's probably a lot of other things you rarely do. But one thing is consistantly constant: You are fucking hardcore. Please don't... Read more
Take this test »