The Anti-Compatibility Test Test
Their result for The Anti-Compatibility Test Test ...
Fence-Sitter!
The lower the better... You scored ###!
You, like everyone else I hate, fail to hold my exact opinions - in this case, on the crucial issue of compatibility tests. Such tests are a threat to humankind's very existence, and because you're too spineless to blindly accept my exact viewpoint, you have allowed them to spread their evil tentacles into every crevasse of society. Now all we can do is wait for the painful end. Way to go. I hope you choke.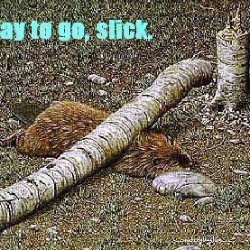 Their Analysis
(Vertical line = Average)
They scored 30% on ownpoints, higher than 81% of your peers.
All possible test results
You, due to your irrepressible hatred of compatibility tests, are a total winner. Other total winners include: -Peace Corps volunteers. -People who climb trees to rescue kittens. -People who buy ice c... Read more
You, like everyone else I hate, fail to hold my exact opinions - in this case, on the crucial issue of compatibility tests. Such tests are a threat to humankind's very existence, and because you're to... Read more
I really hope you get hit by a bus. Here is a list of other things you should start doing more of: -Urinating on electrified train tracks. -Swallowing poison. -Jumping into deep water with a large roc... Read more
Take this test »