The Literary Knowledge Test
Their result for The Literary Knowledge Test ...
Studious
You scored 63 knowledge!
Not bad. Though not very good either. You fell for a few common misconceptions, but overall, you recognized most of the lines and had a decent idea of where the othes came from. [My profile is linked to on the right side of the window. Mail me for the answers.]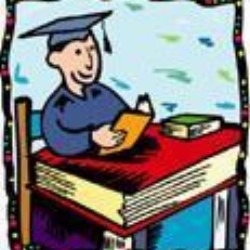 Their Analysis
(Vertical line = Average)
They scored 63% on knowledge, higher than 54% of your peers.
All possible test results
OMG!!!1! u unejikated m0r0n! go find a book n0W! there teh small rectanguler stacks of bound paper. tern it upside so teh letterz r facing rite n start readin!!!!1 [My profile is linked to on the rig... Read more
At least you could recognize a few of those lines. Advice: watch fewer movies, read more books. Get a better grasp of the flow of human history and thought to make yourself a better voter and parent. ... Read more
Not bad. Though not very good either. You fell for a few common misconceptions, but overall, you recognized most of the lines and had a decent idea of where the othes came from. [My profile is linked... Read more
Are you a tremendous guesser or a brilliant student? Either way, bravo! You deserve to be congratulated. Virtually no one gets even this far. [My profile is linked to on the right side of the windo... Read more
Hail to a true scholar! Go bless the world with your gift. You ought to be paid. [My profile is linked to on the right side of the window. Mail me for the answers.] Read more
Take this test »