The Gay Chick Test
Their result for The Gay Chick Test ...
The Phuck Buddy
You scored 78% Compatibility with me!!
Friends basically..but there would definately be some sexyness between us. We'd hang out and stuff and have fun, then....who knows about those cookies.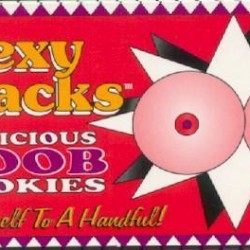 Their Analysis
(Vertical line = Average)
They scored 78% on Compatibility, higher than 100% of your peers.
All possible test results
Sorry...but you definately woud not rock my socks, either that, or your a man. ~yawn~ stay far away from tampons. They might hurt you. Read more
Hmmm maybe if we started out slow... i could corrupt you,get you drunk, tie you up and and rape you with my ducky...i mean..........Meow. Read more
Friends basically..but there would definately be some sexyness between us. We'd hang out and stuff and have fun, then....who knows about those cookies. Read more
Hoorah for you!!! you're totally my kind of woman. Therefor, you rock. Here's a cookie. IM me or something. I officially love you. Meow!!!! Read more
Take this test »
Recent Results
Tests others are taking