The Back to the Future Test
Their result for The Back to the Future Test ...
Speed up...50 mph
Unbelievable! You scored ###! I don't believe it!
You've done an excellent job, but you still can't get to the top of the heap. At this speed, you'll never make it up to 88 by the time the lightning strikes and the whole space-time continuum will unravel. Of course, that's the worst-case scenario.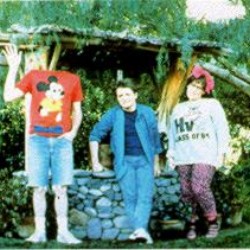 Their Analysis
(Vertical line = Average)
They scored 88% on marty-ness, higher than 87% of your peers.
All possible test results
Obviously you haven't seen this movie. Either that, or you just plain suck at taking tests. Whichever way, I don't really care. Just know that you failed and failed miserably. Read more
You know a thing or two, but you still don't know enough. Go watch the movie again, develop a better sense of humor, and then re-take this test. At this rate, you'll never amount to anything in the ... Read more
You've obviously seen the movie, but you still can't ace my test. Don't feel bad--most people didn't even make it past the first question! Read more
You've done an excellent job, but you still can't get to the top of the heap. At this speed, you'll never make it up to 88 by the time the lightning strikes and the whole space-time continuum will un... Read more
You're the absolute best this site has to offer. There's nothing more that I can tell you about this movie, because you already know it all. If you're a girl, I'd love to hear from you. If you're a... Read more
Take this test »