The Slasher Flick Survival Test
Their result for The Slasher Flick Survival Test ...
Generic Hero/Heroine
You have a ###% chance of survival
guess what? you've got a damn good chance of survival; i'm not sure yet whether it's because of your mad-cool survival skills or because you've been using your friends as human shields. As long as you aren't too pretty and keep the killer distracted from you by telling your friends to go investigate the strange noises, you'll make it.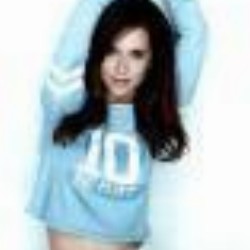 Their Analysis
(Vertical line = Average)
They scored 82% on survivalpoints, higher than 98% of your peers.
All possible test results
Congratulations, fuckwit, you've got about the same chance of survival as a kitten in a room full of rabid badgers. You're the pile of guts that gets spilled at the very beginning so that the girls i... Read more
You, my unfortunate friend, have been ass-raped by the broom handle of fate... You're gonna get owned like the new guy in prison who drops the soap! Yeah, it sucks to be you, but at least your charac... Read more
The name says it all. You're just barely intelligent enough to know that something bad and scary is going on, and you definitely do NOT have the mad skills to dodge the blade that is about to be plun... Read more
You're the person people yell at the loudest because, at first, it seemed like you'd definitely survive. Sadly, you've got bad judgment/aren't looking out for your best interests.. maybe you'd die fo... Read more
i'll give you some credit, you're not a total idiot; there might even be some common sense struggling to survive in there if you look hard enough. Unfortunately, you're still stupid enough to make a ... Read more
Every slasher/scary movie has a character (usually black) who is smart, sexy, and/or cool as shit, but who gets slaughtered anyways. Sorry man, you're that person. Your chances of survival aren't to... Read more
Who wants to be a badass? YOU DO, yes you do you limp-wristed poser - aaawwwwwwwww... You've got potential, and you know it, hotshot. Watch the testosterone, though, or hour into the movie, you'll f... Read more
You've got brains, sense... maybe even a few mad skills. As far as battling a psycho goes, you've almost got it all. There's just one little problem - GOD HATES YOU. The numbers may appear to be in... Read more
guess what? you've got a damn good chance of survival; i'm not sure yet whether it's because of your mad-cool survival skills or because you've been using your friends as human shields. As long as y... Read more
I've got some good news, and some bad news... You're definitely gonna survive. Too bad, because your death probably would have been a cosmic mercy killing, since to get a score like this you have to... Read more
Take this test »