The Religious Nut Test
Their result for The Religious Nut Test ...
The Pious One
The results are in! You scored ###%!
You believe in the existence of a deity, and are an all-around moderately religious person. You consider yourself a moral person, and still manage to get along with most of the other people around you, regardless of their faith.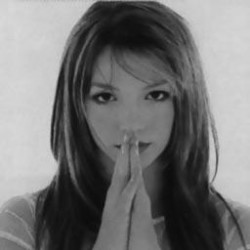 Their Analysis
(Vertical line = Average)
They scored 59% on freaknuts, higher than 96% of your peers.
All possible test results
You generally do not believe in the existence of a higher power. Actually, you are pretty damn sure that there is no such thing. Religion has no place in your life, and you want it to stay this way ! Read more
You tend to not believe in the existence of a higher power, but at the same don't want to totally discard the possibility. You require proof to believe in things, and as such do not adhere to a specif... Read more
You believe in the existence of a deity, and are an all-around moderately religious person. You consider yourself a moral person, and still manage to get along with most of the other people around you... Read more
You very strongly believe in God, and the doctrines of the religion you are following. You have a low tolerance for differing opinions and are the militant type. You are absolutely convinced you are d... Read more
King of all religious nuts, you are sincerely thinking that some divine gift was instilled in you and that you are destined to lead the world in a new era of spiritual enlightenment. You probably alre... Read more
Take this test »
Recent Results
Tests others are taking