The Resident Evil Woman Test
Their result for The Resident Evil Woman Test ...
Jill Valentine
67% Resiness
A member of the Alpha S.T.A.R.S. team in charge of Rear Security. Jill was taken onto the team given her considerable knowledge in bomb disposal and mechanics. Considered resourceful and intelligent by her peers, Jill was already acquainted with her fellow S.T.A.R.S. members Chris Redfield and Forest Speyer prior to joining the squad. Jill is the unusually hot type. Though she has been known to dress in revealing clothing, she can look just as hot in whatever she wears. She's a very strong-willed and independant woman, while also being quite observant and astute. If you manage to find a woman like this, hang on to her.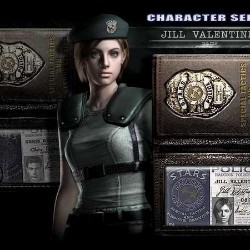 Their Analysis
(Vertical line = Average)
They scored 67% on Resiness, higher than 65% of your peers.
All possible test results
A gifted young woman, Rebecca was able to speed her way through school and graduated university by the age of 18. Her expertise in dealing chemicals and other scientfic matters earned her a spot in S.... Read more
Claire Redfield is a motorcycle enthusiast and a college student. She is used to handling guns and other weapons, and is great at protection and survival. Claire is very much the average college stud... Read more
A member of the Alpha S.T.A.R.S. team in charge of Rear Security. Jill was taken onto the team given her considerable knowledge in bomb disposal and mechanics. Considered resourceful and intelligent b... Read more
Not much is known about Ada Wong's past or motives. She is a trained assassin, who is proficient with several types of weapons and fighting techniques. Ada Wong is a remarkably hot woman, with a body... Read more
Take this test »
Recent Results

karthtornal28 / m / Bisexual
Tests others are taking