Metal 220 Exam
Their result for Metal 220 Exam ...
Linkin Park
35% History, 60% Popularity and 26% Technicalities!
Congratulations! You didn't score Britney Spears.
Unfortunately, you are still not quite metal, except by the loosest interpretations...you are Linkin Park. You scored a notch higher than Britney in popular heavy music, but still can't quite tell the difference between hard rock and metal.
You probably don't listen to much metal, and stick to whatever comes on the radio. The good news is you have at least some interest in metal, seeing as you took this quiz and didn't score Britney Spears, so check out some of the bands from the test and increase your metal knowledge!
Bands for you: Linkin Park, Limp Bizkit
If you're feeling saucy: Megadeth, Opeth, In Flames, Gojira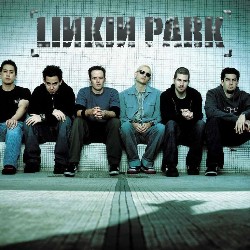 Their Analysis
(Vertical line = Average)
They scored 35% on History, higher than 25% of your peers.

They scored 60% on Popularity, higher than 38% of your peers.

They scored 26% on Technicalities, higher than 35% of your peers.
All possible test results
You scored Britney Spears! Congratulations...I guess.You are about as metal as vanilla ice cream. I guess I shouldn't be that harsh...this test w... Read more
Congratulations! You didn't score Britney Spears.   Unfortunately, you are still not quite metal, except by the loosest interpretations...you ar... Read more
Congratulations! You scored Disturbed. You may know slightly more metal History than Britney Spears, but you still can't quite tell the difference between metal and hard rock. /s... Read more
Congratulations! You scored System of a Down. You may know slightly more of the technical aspects of metal than Britney Spears, but you still can't quite tell the difference between m... Read more
Congratulations! You scored Lacuna Coil. You may know more about mainstream metal than Britney Spears, and definitely have harder tastes than the hard rock on the radio that passes for ... Read more
Congratulations! You scored Nirvana. You are starting to get into the metal spirit. You had an average score on popular metal and metal's history, but aren't quite sure of the technical... Read more
Congratulations! You scored Led Zeppelin. This was a band I found difficult to place. They are one of the founding fathers of metal, so theoretically they should be higher, but their la... Read more
Congratulations! You scored Korn. You showed some knowledge of technical aspects of metal and recognized some of the more popular bands,  but seem to be a little behind on metals histo... Read more
Congratulations! You scored Slipknot. You showed some knowledge of the technical aspects of metal and even knew a bit about its history, yet failed to recognized some of the more popu... Read more
Congratulations! You scored Deep Purple. This was another band that I had some difficulty placing, and frankly suffers from a similar problem that Led Zeppelin did: lack of metalness. W... Read more
Congratulations! You scored Tool. You showed some knowledge of the history of metal and did exceptionally well in recognizing some of the more popular bands.  /... Read more
Congratulations! You scored Rammstein. Rammstein is the first band on here that I would officially classify as 'metal,' so good for you! Technically speaking, they are industrial rock, ... Read more
Congratulations! You scored Iron Maiden. You showed some knowledge of technical aspects of metal and recognized many of the more popular bands,  but seem to be a little behind on met... Read more
You scored Metallica! You have some knowledge of the technical aspects of metal and are versed in the more popular mainstream bands, but probably haven't heard too much outside American... Read more
Congratulations, you scored Megadeth! You scored pretty well on the technical aspects of metal and extremely well on metal's history. You probably didn't recognize too many of the popu... Read more
Congratulations, you scored Children of Bodom! You scored exceptionally well in the technical aspects of metal, and did pretty well in recognizing popular bands too. So what if you didn... Read more
Congratulations, you scored Kalmah! You scored exceptionally well in the technical aspects of metal, and did pretty well in its history too. You did O.K. in recognizing the more popul... Read more
Congratulations, you scored Samael! You scored exceptionally well on all but the technical aspects...and even did pretty good on those questions, too. /strong... Read more
Congratulations, you scored Pantera! You have a well-rounded knowledge of metal, from the technical aspects to the history, to the knowledge of popular bands. So I thought it fitting ... Read more
Congratulations, you scored King Diamond/Mercyful Fate! You have a well-rounded knowledge of metal, from the technical aspects to the history, to the knowledge of popular bands. So I th... Read more
Congratulations, you scored Death! You have a well-rounded knowledge of metal, from the technical aspects to the history, to the knowledge of popular bands. So I thought it fitting t... Read more
Congratulations, you scored Slayer! One of the most brutal bands ever to take the stage, Slayer is known for their dark themes,  ferocious riffs, and brutal execution. /... Read more
Congratulations, you scored Darkthrone!   You have intimate knowledge of the far reaches of metal, yet somehow know almost nothing about mainstr... Read more
Congratulations, you scored Venom! You have a well-rounded knowledge of metal, from the technical aspects to the history, to the knowledge of popular bands. So I thought it fitting ... Read more
Congratulations, you scored Opeth! You have a very well-balanced knowledge of metal. You scored very high on all of the variables, but may tend to stick to the more accessible bands out... Read more
Congratulations, you scored Meshuggah!. You have vast knowledge of all things metal and are the true metalhead. While you didn't score a perfect mark, you came damned close!/stron... Read more
Holy smokes, you aced this friggin thing! While I won't speculate on whether it is true metal knowledge or more of a google knowledge, I will give you the benefit of the doubt and say t... Read more
Congratulations, you scored Black Sabbath! I had strongly considered placing this band lower down on the list, mostly because they are classic rock and not particularly 'metal' as we kn... Read more
You: Somehow you have managed to circumvent my ranking system, and the magical sorting hat doesn't know where to place you. You likely have a balanced grasp of metal, but don't pa... Read more
Take this test »