The Sexual Mind Test
Austere Mind -
MIND score: AUSTERE
Whether because you've never tried it or because you are just allergic to it, you don't like sex, at all. Possibly you regard it as a vile repulsing activity, something which has more to do with the brain being manipulated by the forces of nature than with something as abstract and incongruous as love. You might also have some open or concealed contempt towards people who like doing it.

SELF score: me ! (minus sign)
Your Self score is high. If we're not too wrong, this means it's perhaps time to give a thought about how you deal with people and your sex partner(s) especially. Sex is not just about getting what you want from it.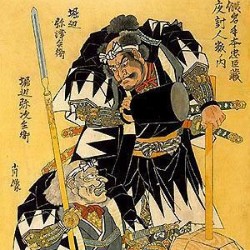 All possible test results
MIND score: DULL To achieve such a low score, you must have skipped most of the questions. Whatever the reason, it's impossible to know if you are really repulsed by sex or you were just fo... Read more
MIND score: DULL To achieve such a low score, you must have skipped most of the questions. Whatever the reason, it's impossible to know if you are really repulsed by sex or you were just fo... Read more
MIND score: DULL To achieve such a low score, you must have skipped most of the questions. Whatever the reason, it's impossible to know if you are really repulsed by sex or you were just fo... Read more
MIND score: AUSTERE Whether because you've never tried it or because you are just allergic to it, you don't like sex, at all. Possibly you regard it as a vile repulsing activity, something ... Read more
MIND score: AUSTERE Whether because you've never tried it or because you are just allergic to it, you don't like sex, at all. Possibly you regard it as a vile repulsing activity, something ... Read more
MIND score: AUSTERE Whether because you've never tried it or because you are just allergic to it, you don't like sex, at all. Possibly you regard it as a vile repulsing activity, something ... Read more
MIND score: SERIOUS It's not that you don't like sex, it's just that your approach is different, probably more traditional than what is commonly accepted in our time. Most likely for you se... Read more
MIND score: SERIOUS It's not that you don't like sex, it's just that your approach is different, probably more traditional than what is commonly accepted in our time. Most likely for you se... Read more
MIND score: SERIOUS It's not that you don't like sex, it's just that your approach is different, probably more traditional than what is commonly accepted in our time. Most likely for you se... Read more
MIND score: NAUGHTY You sure like sex, and you're looking forward to it. This said, you're not out of control and you have other priorities than just having fun in bed. There are certainly ... Read more
MIND score: NAUGHTY You sure like sex, and you're looking forward to it. This said, you're not out of control and you have other priorities than just having fun in bed. There are certainly ... Read more
MIND score: NAUGHTY You sure like sex, and you're looking forward to it. This said, you're not out of control and you have other priorities than just having fun in bed. There are certainly ... Read more
MIND score: HORNY Sex makes you feel good, real good. It's one of the best thing in your life and you want to have it regularly and fulfil some fantasies, it doesn't mean you'd try anything... Read more
MIND score: HORNY Sex makes you feel good, real good. It's one of the best thing in your life and you want to have it regularly and fulfil some fantasies, it doesn't mean you'd try anything... Read more
MIND score: HORNY Sex makes you feel good, real good. It's one of the best thing in your life and you want to have it regularly and fulfil some fantasies, it doesn't mean you'd try anything... Read more
MIND score: PERVERTED You're a bit lost, perhaps you've been too far, perhaps you've tried too much. You might be blasé or want always more, you know a lot about sex but it's not always fo... Read more
MIND score: PERVERTED You're a bit lost, perhaps you've been too far, perhaps you've tried too much. You might be blasé or want always more, you know a lot about sex but it's not always fo... Read more
MIND score: PERVERTED You're a bit lost, perhaps you've been too far, perhaps you've tried too much. You might be blasé or want always more, you know a lot about sex but it's not always fo... Read more
MIND score: DIRTY If you scored so high and answered sincerely, you shouldn't be proud of it. You should instead wonder if you've been making all the right choices as far as sex is concerne... Read more
MIND score: DIRTY If you scored so high and answered sincerely, you shouldn't be proud of it. You should instead wonder if you've been making all the right choices as far as sex is concerne... Read more
MIND score: DIRTY If you scored so high and answered sincerely, you shouldn't be proud of it. You should instead wonder if you've been making all the right choices as far as sex is concerne... Read more
Take this test »
Recent Results
Tests others are taking