The Ultimate Movie Addict Test
Their result for The Ultimate Movie Addict Test ...
Pay Cable
Unbelievable! You scored ###%!
Not good enough to rate a movie theater trip, yet - but you made it to pay cable! Yes, you can watch your movies uncensored and without commercials! And your date was nice enough to order a pizza - granted, you still have to pay the tip and provide the drinks, but that sparkling wine has been sitting there in the fridge since New Year's anyway...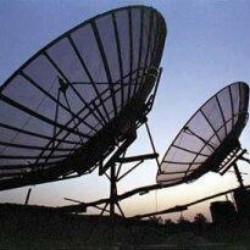 Their Analysis
(Vertical line = Average)
They scored 32% on moviepoints, higher than 23% of your peers.
All possible test results
You rated network TV, and we're not even talking prime time - or the major networks. Looks like independent stations, a TV dinner, and a 6 pack of Blue Ribbon - and you're buying. Dang, your date is ... Read more
Well, look at the bright side - you're not a "Movie Retard". You guessed a few correctly, so you rate a night of network television and a pizza (frozen, not delivered - but you can buy the good kind).... Read more
Could be worse - you could be watching network TV... again. But you rated basic cable - why, you might just catch a movie or two without all the good lines censored! Plus you have the handy bonus of ... Read more
Not good enough to rate a movie theater trip, yet - but you made it to pay cable! Yes, you can watch your movies uncensored and without commercials! And your date was nice enough to order a pizza - g... Read more
So close, yet so far - looks like a night at home for ya. But you get to pick the flick - your date is renting! Sure, it might not be a "new release", but you clearly have some catching up to do anywa... Read more
Better than average, percentage-wise. Failing, in the real world. But at least you knew over half, which earns you something. Looks like a Sunday matinee for you - but at least your date is paying. F... Read more
Not great, but not shabby at all - you're probably far ahead of most of your peers, but you still have a lot of movies to watch. Stop watching at home alone, and find some friends to repeat the best l... Read more
Great job - you have a knack for movies! Sure, the video store has some "overdue" fees on your account, but you'll just hit the other video store 'til they miss ya and all is forgiven. You rate a nig... Read more
Incredible! You know your movies, and can quote along with the best of them. You are the pinnacle of "movie-lover-without-obsessive-compulsive-disorder". Why, you may even occasionally refrain from sp... Read more
WOW! You are a movie frikkin' movie aficionado! And yes, I spellchecked that word! You rate dinner, a night movie (with drinks, popcorn AND candy), the WORKS. Perhaps a fifth of tequila thrown in, fr... Read more
Take this test »