The gem stone Test
Their result for The gem stone Test ...
Opal
You scored 47% passionate!
You are a very Playful and colourful stone. Opals represent hope, purity, and innocence. They are believed to heal poor eyesight and banish evil spirits. Opals are thought to bring good fortune, especially when worn by children.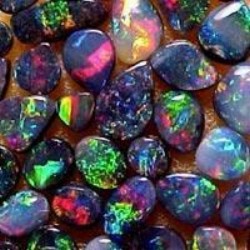 Their Analysis
(Vertical line = Average)
They scored 47% on passion, higher than 59% of your peers.
All possible test results
The Emerald is thought as the most intelligent of stones. Emeralds symbolize love and success, as well as eternal youth, rebirth, and fertility.They are thought to be able to cure low I.Q. Read more
You are a very Playful and colourful stone. Opals represent hope, purity, and innocence. They are believed to heal poor eyesight and banish evil spirits. Opals are thought to bring good fortune, esp... Read more
You are the toughest and most calculating of all stones. Today, a diamond is associated with wealth and status. Throughout time, it symbolized invulnerability and courage, love and longevity, and pro... Read more
Congratulations, You are the most passionate of all stones! Rubies have been sought-after and treasures for centuries. They are regarded as a symbol of love, affection, and passion due to its fiery r... Read more
Take this test »