The how perverted are you Test
Their result for The how perverted are you Test ...
perv-curious
Congratulations! You scored ###!
maybe you've kissed someone of the same gender, once while intoxicated, in highschool, and swore it to secrecy. perhaps you've considered purchasing an inflatable sheep for your own amusement but were afraid someone from your young republicans club would walk by the window of the sex shop and catch you in your dirty little act. well, better luck next time.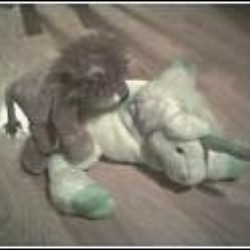 Their Analysis
(Vertical line = Average)
They scored 44% on pervpoints, higher than 49% of your peers.
All possible test results
"get thee to a nunnery!" you genuflect and scream at any couple you see practicing the wicked art of open-mouthed kissing. for you it's missionary, every time, once a week on tuesdays, for the purpose... Read more
maybe you've kissed someone of the same gender, once while intoxicated, in highschool, and swore it to secrecy. perhaps you've considered purchasing an inflatable sheep for your own amusement but were... Read more
you're a restrained pervert, not yet willing to persue any taboo to fufill your twisted desires. you own a pocket pussy and a realistic flesh dildo, but there's still some places you haven't stuck the... Read more
congrats! you snub your nose at convention and swim against the mainstream, willing to go to any lengths to fufill your twisted desires. hats off to you in your perverse perfection! Read more
Take this test »
Recent Results
Tests others are taking