The Are You Politically Rational Test
Their result for The Are You Politically Rational Test ...
Strongly Opinionated
You scored 48 Rationality!
Congratulations, there's hope for you yet. You definitely prefer to congregate in your own political groups, but you don't dismiss people out of hand just because they're not affiliated the same way you are. Try to listen more, though. There are some issues, particularly moral issues, that will never be solved and can't be compromised on. But there's a plethora of other issues that can be. Try to find them. Maybe we can actually get something done. And who knows, you might make some friends!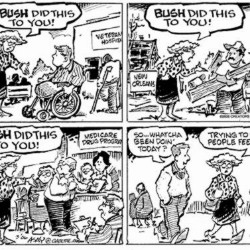 Their Analysis
(Vertical line = Average)
They scored 48% on Rationality, higher than 23% of your peers.
All possible test results
Wow. You're really pretty arrogant about politics, aren't you? So much so, in fact, that it's likely that you do what my Republican father does: whenever a liberal or moderate appears on Fox News, he ... Read more
Congratulations, there's hope for you yet. You definitely prefer to congregate in your own political groups, but you don't dismiss people out of hand just because they're not affiliated the same way y... Read more
You don't go in for partisan bickering, and you try to see both sides of the story before making a judgement. You have opinions of your own, but you prefer to discuss them rationally instead of scream... Read more
Take this test »