The Desert Island Test
Their result for The Desert Island Test ...
The Encourager
You scored 98% survivability and 78% conflict resolution!
You scored unbelievably high on survivability and average to above average on conflict resolution. You would probably survive, and maybe so would your party, because you were able to know what you were doing and let them all know that there was light at the end of the tunnel.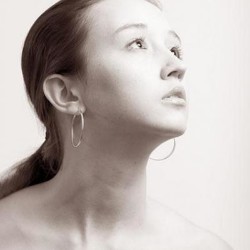 Their Analysis
(Vertical line = Average)
They scored 98% on survivability, higher than 100% of your peers.

They scored 78% on conflict res., higher than 36% of your peers.
All possible test results
You have both a low survivability and a low conflict resolution score. This probably means that you not only made the wrong decisions that would allow you to survive, but they were decisions your com... Read more
You scored low on survivability, but average to above average on conflict resolution. This means that you probably made very poor survival choices, but they were the choices that made your group happ... Read more
You scored low on survivability but very high on conflict resolution. You are probably not a very dominant leader, and would let the others intimidate you or otherwise cause you to make poor survival... Read more
You score unbelievably low on survivability and unbelievably high on conflict resolution. You probably died, and my guess is you were never meant to be the leader, and someone demonstrative but stupi... Read more
You scored average or above average on survivability, but low on conflict resolution. You probably made the right choices to survive, and your whole party might have made it out, but they weren't hap... Read more
You scored average to above average in both survivability and conflict resolution. Your party probably made it (at least most of it), and morale didn't dip too terribly low in the process. Read more
You scored average to above average on survivability, and very high on conflict resolution. You probably did a good job making the situation appear less grave than it was, and kept everyone happy whi... Read more
You scored average to above average on survivability and unbelievably high on conflict resolution. You probably made mostly the right decisions, and banded everyone together to help out and make the r... Read more
You scored very high on survivability and very low on conflict resolution. Your mission is to survive. Their mission is to sit down, shut up, and hold on. Read more
You scored very high on survivability and average to above average on conflict resolution. You knew what to do to survive, and you knew how to keep everyone's tempers in check too. You probably made... Read more
You scored very high on both survivability and conflict resolution. You got everyone you could out, and they were secure in your leadership. You made sure your decisions were as judicious as possibl... Read more
You scored very high on survivability and unbelievably high on conflict resolution. You made sure everyone that could get out got out, and your charisma and leadership ability kept their morale high ... Read more
You scored unbelievably high on survivability but very low on conflict resolution. You probably ate everybody and saved your own ass. You are definitely not a team player. Read more
You scored unbelievably high on survivability and average to above average on conflict resolution. You would probably survive, and maybe so would your party, because you were able to know what you we... Read more
You scored unbelievably high on survivability and very high on conflict resolution. You definitely got out, and you were able to keep your party happy with your firm command and judicious decisions. ... Read more
You scored unbelievably high on both survivability and conflict resolution. You are the master of worst-case-scenario management. People were probably so confident in your abilities as not to questi... Read more
Take this test »