The New Orleans Test
Their result for The New Orleans Test ...
Resident
78 % Variable #1
You've lived here a while. You like it. You don't spend a lot of time thinking about living other places, but it really wouldn't bother you if you did.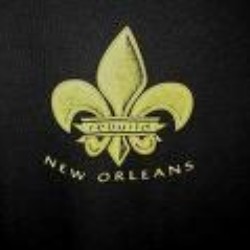 Their Analysis
(Vertical line = Average)
They scored 78% on Variable #1, higher than 4% of your peers.
All possible test results
If you've ever come to the city, it's only to join in the protests that march through the Quarter during almost any given festival. You don't care about this history and culture of the area because y... Read more
You've been here a lot...mostly for Mardi Gras. Almost everything that you've learned about the area has come from stories from heavy drinking locals that you've met at whatever French Quarter bar yo... Read more
You live here, but don't really care much about the area. You could take it or leave it, and probably would prefer the latter. If you learn little tidbits of info, fine. If not, who cares? Read more
You've lived here a while. You like it. You don't spend a lot of time thinking about living other places, but it really wouldn't bother you if you did. Read more
You're either born and bred here, and have a high sense of civic pride in your community, or you've been transplanted here, and have come to know and care about this area as though it were in your blo... Read more
Take this test »