The Super-Evil Mastermind Test
Their result for The Super-Evil Mastermind Test ...
Weakling
Impressive... or not! You scored ###!
Congratulations, you are worthless. Slightly better than a hippy, but still worthless and not even deserving of an interesting personal-description. You are destined for mediocrity. Consider a career in pizza delivery or flower picking.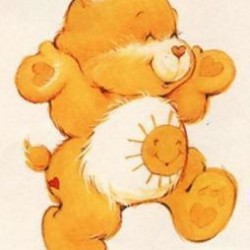 Their Analysis
(Vertical line = Average)
They scored 39% on mastermind-ness, higher than 11% of your peers.
All possible test results
Congratulations, you are either a hippy or at the bottom of the logic-barrel. You have no future as an evil mastermind and should probaby busy yourself shucking corn and peeling potatoes in the employ... Read more
Congratulations, you are worthless. Slightly better than a hippy, but still worthless and not even deserving of an interesting personal-description. You are destined for mediocrity. Consider a career ... Read more
Congratulations, you are a potential threat. Though you have some evil thoughts, you do not possess the complete disregard of human life that is necessary for being a successfully evil super-genius. Y... Read more
Congratulations, you are indeed evil. Though you don't have what it takes to conquer the world in a day, you could probably conquer, say, a public library, if somebody more maniacal doesn't beat you t... Read more
Congrats, friend. You are an evil mastermind. Only the select few are as deranged and fiendish as you! The world is your oyster, and it's ripe for the cracking. But of course, you know all of this alr... Read more
Take this test »
Recent Results
Tests others are taking