The Attachment Style Test
Their result for The Attachment Style Test ...
The Cuddleslut
41% Anxiety Over Abandonment and 23% Avoidance Of Intimacy
You're mostly secure, but sometimes you need a little extra reassurance to make it through the tough times. You are usually affectionate and sweet, and you find it easy to fall in love. An encouraging word from a crush or a loved one can motivate you for weeks.
Fictional character with whom you might identify: Kaylee (Firefly/Serenity), Hiro Nakamura (Heroes)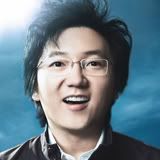 Their Analysis
(Vertical line = Average)
They scored 41% on Anxiety, higher than 75% of your peers.

They scored 23% on Avoidance, higher than 21% of your peers.
All possible test results
You're a rare beast: A person nearly completely secure with yourself and with others. You're just as comfortable in long term relationships as you are single. You have a lot to offer anyone you cho... Read more
You're not the most decisive person. You tend to be unsure what you want out of your attachments, and it's unlikely you've had more than mediocre relationships.... Read more
You have hidden your need for emotional attachment so deep that not even you can access it. You're a complete pragmatist. You're not interested in companionship - just mutually beneficial partnersh... Read more
You seem to be missing you backbone, but possess myriad sucking tentacles of emotional need. Like many invertebrates, squid appear limp and squishy—but once you get a grip on someone, you're incredi... Read more
You are uncomfortable getting close to others. You want emotionally close relationships, but you find it difficult to trust others completely. You don't believe you deserve very much, so you don't ... Read more
You like to be independent, to play by your own rules. You're not terribly interested in finding a partner and settling down, and it makes you nervous to imagine that someone might depend on you fo... Read more
You are most comfortable without close emotional relationships. It is very important to you to feel independent and self-sufficient, and you hate the idea of having to depend on others or having ot... Read more
You prefer to be alone, without strong emotional ties. You know from experience that people usually leave anyway, and that it's probably best that you don't get too attached. You prefer plenty of a... Read more
You are uncomfortable getting close to others. You want emotionally close relationships, but you find it difficult to trust others completely. You feel that people don't fully understand you, and t... Read more
You are uncomfortable getting close to others. You don't trust anyone, including yourself. You'll take whatever you can get, but you certainly don't blame everyone for leaving. You'd leave, too, if... Read more
You want to be emotionally intimate with others, but you find that others are reluctant to get as close as you would like. You don't have very high self-esteem, which leaves you with a bit of a ten... Read more
You want to be completely emotionally intimate with others, but you often find that others are reluctant to get as close as you would like. You are uncomfortable being without close relationships, ... Read more
You're mostly secure, but sometimes you need a little extra reassurance to make it through the tough times. You are usually affectionate and sweet, and you find it easy to fall in love. An encourag... Read more
You seem to have fallen through a tiny crack in my scoring system. Stand by. I'm working on it. Read more
Take this test »
Recent Results
Tests others are taking