The can you read Test
Their result for The can you read Test ...
You can read!!!
You scored ###%! Now what does that make you?
I pity you for having to deal with the A/S/L crowd. We should combine forces to defeat those who make saying things like "The R U A Short Chick W/Big Tits?" perfectly acceptable. Bleargh.
Be angry about this language decay. Like this dude.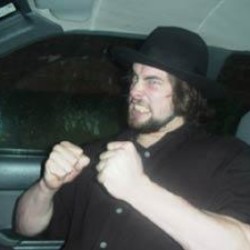 Their Analysis
(Vertical line = Average)
They scored 100% on literate, higher than 99% of your peers.
All possible test results
Let me speak in a way you understand. ur dum. pls don't make NEmor tests. Or type evar. Or leev ur house. Read more
With some help, and maybe your parents pulling some strings, you may be able to hold down a job mopping floors are mcdonalds. but don't hold your breath. Listen to the man with glasses. He ca... Read more
I pity you for having to deal with the A/S/L crowd. We should combine forces to defeat those who make saying things like "The R U A Short Chick W/Big Tits?" perfectly acceptable. Bleargh. Be ... Read more
Take this test »