The Chaos Test
Their result for The Chaos Test ...
Eye of the Storm
You scored ###%
You recognize the currents and eddies of chaos around you without becoming swept away by it. A good mix of order and disorder, you know how to keep an internal balance between spontaneity and planning. You have a good sense of distance when helping your friends to resolve drama, and usually don't end up getting sucked into it. Your predominating element is probably air.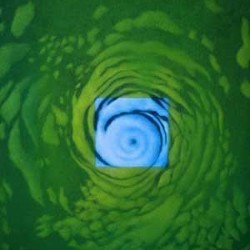 Their Analysis
(Vertical line = Average)
They scored 49% on chaopoints, higher than 34% of your peers.
All possible test results
You are static, ordered, non-chaotic in nearly every way. Your friends can count on you to be reliable, and also probably to organize their sock drawer if they ask nicely (or just for fun, perhaps). Y... Read more
You recognize the currents and eddies of chaos around you without becoming swept away by it. A good mix of order and disorder, you know how to keep an internal balance between spontaneity and planning... Read more
More often than not, you lean toward chaos rather than order. Chances are you have a difficult time keeping things clean or orderly, but chances are you also don't really care too much. You're most li... Read more
Chaos predominates your life and your personality, and you know how to ride its fickle windw to greatest advantage. You're comfortable in situations that many people would find difficult or distastefu... Read more
Take this test »
Recent Results
Tests others are taking