The Horror Movie Victim Test
Their result for The Horror Movie Victim Test ...
Likeable nerd
You have a 47% chance of surviving!
Well, you're not completely stupid, but your undernourished libido is going to be the end of you. You'll do anything to get laid, including straying into the basement of the Bates house, and Mother doesn't approve of filthy boys and girls. On the other hand, there are others who can't figure out the caller is inside the house, where you'd be off like a shot. The way I see it, as long as you control that huge erection, you might stay in the final girl's favor and make it to the end credits.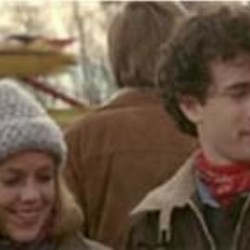 Their Analysis
(Vertical line = Average)
They scored 47% on Survival rate, higher than 7% of your peers.
All possible test results
You are among the first to die. Sorry, but you are much like a horse that feels compelled to run back into the burning barn. Put some clothes on, say no to drugs, alcohol, and sex, and quit walking ... Read more
Well, you're not completely stupid, but your undernourished libido is going to be the end of you. You'll do anything to get laid, including straying into the basement of the Bates house, and Mother d... Read more
You've got looks, brains, and a car that actually starts. However, you might be too much a wiseguy for your own good. You're still tempted to pressure your girlfriend into giving it up, and you'll p... Read more
You're going to see the sunrise! You may have slipped and fallen a few times when there was nothing to trip on, but you've also been attacked by the killer and still found the moxie to decapitate and... Read more
Take this test »
Recent Results
Tests others are taking