Rock Band Test
Their result for Rock Band Test ...
The Post Grunge Rocker
Lifehouse
You are and alternative grunge rocker like lifehouse. You like vintage and stylish clothing but you are not too flashy. You get through tough times and tough questions through faith and find hope and beauty in life. You have a darker side as well so you are very complex. In the end your life is filled with hope.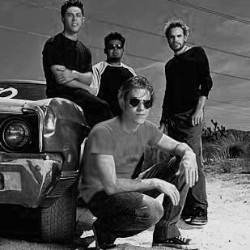 Their Analysis
(Vertical line = Average)
They scored 6% on Pure, higher than 33% of your peers.
All possible test results
You are a mellow rocker like Dave Mathews Band. You take life as it comes and do not worry about too much. You are here to enjoy life and have fun. Life happens and you roll with the punches. ... Read more
You are a dark emo rocker like Fall Out Boy. You are very sensitive and take everything to heart. You let feelings control your life. You see a dark side of life and uncertainty fills the air.... Read more
You are and alternative grunge rocker like lifehouse. You like vintage and stylish clothing but you are not too flashy. You get through tough times and tough questions through faith and find hope and ... Read more
You are a hard rocker like Disturbed. You have a bit of a temper and make desicions out of anger. You like to express your views loudly and you do not care what anyone thinks. You live life to the edg... Read more
Take this test »