Why Him? Why Her? (Quiz)
Their result for Why Him? Why Her? (Quiz) ...
The Explorer
You know the type: Explorers crave adventure and are willing to take risks. Highly curious, creative, energetic, spontaneous, they have many interests—from hiking and spelunking to theater and reading.
Famous examples: John F. Kennedy, Princess Diana, Angelina Jolie.
Under the influence: The Explorer's behavior is largely affected by the brain chemical dopamine, which is a key player in our experience of pleasure and novelty.
Longs for: A playmate.
Bonds well with: Other Explorers.
If you are an Explorer: My advice is to go slowly. Because you're so impulsive, you can get romantically involved too fast. And because you hate confrontation, you risk bolting from a relationship that could prove fantastic. If you find someone you are genuinely interested in, check your inclination to go out with others, and focus your energy on him or her.
If you're dating one: Be prepared to live this romance one day at a time. Remain flexible, and know that for your partner, "dullness is a misdemeanor," as novelist Ethel Wilson astutely put it.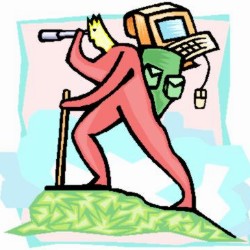 Their Analysis
(Vertical line = Average)
They scored 27% on Action, higher than 52% of your peers.

They scored 27% on Family, higher than 70% of your peers.

They scored 27% on Intelligence, higher than 55% of your peers.

They scored 18% on Passion, higher than 22% of your peers.
All possible test results
You know the type: Explorers crave adventure and are willing to take risks. Highly curious, creative, energetic, spontaneous, they have many interests—from hiking and spelunking ... Read more
You know the type: Typically conventional, these women and men are honorable and loyal; cautious without being afraid; calm; social; popular; and good at managing people, networkin... Read more
You know the type: "One ought to hold on to one's heart; for if one lets it go, one soon loses control of the head, too." So wrote Nietzsche, and if you are a Director, you will re... Read more
You know the type: Negotiators are imaginative, intuitive, empathetic, and emotionally expressive, and have good verbal and social skills. Most strikingly, these people see the big... Read more
Take this test »
Recent Results
Tests others are taking