The Differential Loneliness Test
Their result for The Differential Loneliness Test ...
rFCS
-5 Romance, 3 Family, 3 Friends, 1 Society
Congratulations -- you scored well in all categories but one. This means a generally good relations with other people and minimal psychological discomfort caused by the lack of communicative skills and/or limited social life. However, some improvements are possible, and it's up to you whether to make the effort or leave everything the way it is now.
Perhaps you should sit down one day and ask yourself: what's the deal? Why I am not like the others? Try to observe other people and notice the signals they exchange, voluntary or not, in order to reassure their status as members of society and not outsiders. Once you tune yourself to the same frequency, you'll feel an immediate change in people's attitude towards you.
Still, that's not really necessary -- if you are happy with your current lifestyle, there is very little to worry about. Overall, your score is quite positive, so you are in a good company!
- - - - - - - - - -
OK, the words of wisdom are over, so let's have a look at the statistics.
You scored well on relations with your family, friends and local society but have problems in communicating with your romantic/sexual partner(s), real or potential. Be aware of this fact, analyse your behaviour, and try to find the source of that apparent lack of rapport -- it will give you a good chance to improve your relations with other people in the future.
By the way, you share your overall score with 12% of the people who have taken the test. You are in a good company!
- - - - - - - - - -
If you are into science, please take my Understanding the Natural World Test - it requires very little specific knowledge and is primarily aimed to evaluate your understanding of natural phenomena and problem-solving skills.
Or check my personality-related survey and find out what is your Tolerance Level to the actions and everyday behaviour of other people.
Otherwise, why not have a look at my profile? Who knows what ideas you might get after that?
Oh, and if you liked this test, please don't forget to rate it. Thank you!
- - - - - - - - - -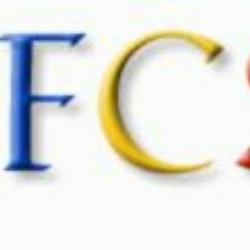 Their Analysis
(Vertical line = Average)
They scored -5% on Romance, higher than 6% of your peers.

They scored 3% on Family, higher than 67% of your peers.

They scored 3% on Friends, higher than 52% of your peers.

They scored 1% on Society, higher than 60% of your peers.
All possible test results
Congratulations! You have nothing to worry about, at least when it comes to your relations with other people. You rarely feel lonely and cope pretty well with your romantic/sexual partners, relativ... Read more
Congratulations -- you scored well in all categories but one. This means a generally good relations with other people and minimal psychological discomfort caused by the lack of communicative skills... Read more
Congratulations -- you scored well in all categories but one. This means a generally good relations with other people and minimal psychological discomfort caused by the lack of communicative skills... Read more
Congratulations -- you scored well in all categories but one. This means a generally good relations with other people and minimal psychological discomfort caused by the lack of communicative skills... Read more
Congratulations -- you scored well in all categories but one. This means a generally good relations with other people and minimal psychological discomfort caused by the lack of communicative skills... Read more
Your overall score puts you somewhere in the middle of the Loneliness Scale. However, your resutls in specific categories are uneven, which is usually indicative of minor psychological issues. ... Read more
Your overall score puts you somewhere in the middle of the Loneliness Scale. However, your resutls in specific categories are uneven, which is usually indicative of minor psychological issues. ... Read more
Your overall score puts you somewhere in the middle of the Loneliness Scale. However, your resutls in specific categories are uneven, which is usually indicative of minor psychological issues. ... Read more
Your overall score puts you somewhere in the middle of the Loneliness Scale. However, your resutls in specific categories are uneven, which is usually indicative of minor psychological issues. ... Read more
Your overall score puts you somewhere in the middle of the Loneliness Scale. However, your resutls in specific categories are uneven, which is usually indicative of minor psychological issues. ... Read more
Your overall score puts you somewhere in the middle of the Loneliness Scale. However, your resutls in specific categories are uneven, which is usually indicative of minor psychological issues. ... Read more
Well, I've got a bad news for you: your case is severe, and the cure is yet to be found. Still, some pain relief could be provided if we try really hard. Of course, if you are happy with you... Read more
Well, I've got a bad news for you: your case is severe, and the cure is yet to be found. Still, some pain relief could be provided if we try really hard. Of course, if you are happy with you... Read more
Well, I've got a bad news for you: your case is severe, and the cure is yet to be found. Still, some pain relief could be provided if we try really hard. Of course, if you are happy with you... Read more
Well, I've got a bad news for you: your case is severe, and the cure is yet to be found. Still, some pain relief could be provided if we try really hard. Of course, if you are happy with you... Read more
Wow... uhm... it's quite a case we've got here. Oh yeah. I'm a little hesitant to discuss it with you but apparently have no choice. OK, I'll try to be as polite and careful as I can, but still... ... Read more
Take this test »
Recent Results
Tests others are taking