The Superhero Test
Their result for The Superhero Test ...
The So-So
Faster than a sppeding Bullet! You scored ###%!
Okay, you're a superhero, but you aren't so far advance that you aren't flawed, you are still kind of superficial, don't forget the reason you are a superhero, to save people. But also don't forget...it's not wrong all the time to take advantage of people wanting to thank you....remember....nothing that feels so right could be wrong, right?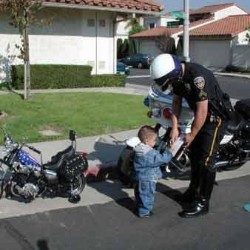 Their Analysis
(Vertical line = Average)
They scored 37% on spiderpoints, higher than 68% of your peers.
All possible test results
Okay, you are way better and being the save-e then saving people. I'm sorry that I have to break this to you, but I really don't think that you are cut out for this job. The good news is, if you're ... Read more
The good news is...you've got potential....the badnews is...you don't know how to harness your power yet, and you definitely aren't assertive enough to put yourself out there. So, take two pills to b... Read more
Okay, you're a superhero, but you aren't so far advance that you aren't flawed, you are still kind of superficial, don't forget the reason you are a superhero, to save people. But also don't forget..... Read more
Wowee kid! You are Superman! You are the hand-to-hand combat, completly adored superhero. So, take a little time to bask in all your glory...trust me, that person you saved last night....wants to t... Read more
Take this test »
Recent Results
Tests others are taking