The Silent Hill Test
Their result for The Silent Hill Test ...
The Order
Your Silent Points Are ###
You know a lot about this game because I asked some stupid questions on there. You get to be part of The Order, the all knowing of the town who are trying to bring forth the god of your little cult. You might have played all the Silent Hill's over one time or really payed attention. How did you come to be so nerdy? I love you.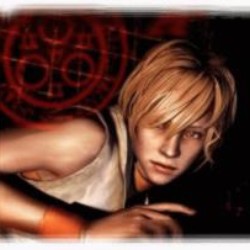 Their Analysis
(Vertical line = Average)
They scored 66% on Silent Points, higher than 80% of your peers.
All possible test results
Have you played Silent Hill? Have you even heard of it before you shit? I'm kidding. You have a really low score. You have never even played, have you? If you played you certainly did not pay any atte... Read more
So you like Silent Hill? You don't know half of all it's dark secrets. You are a tourist. You missed quite a lot of details on your investigation. Did you even play or did you just guess your way to t... Read more
You know the some of the secrets too? You have a bit of the citizens in you. you probably hallucinate a lot...White Claudia kills you know. You know most of the stories but are still missing a lot of ... Read more
You know a lot about this game because I asked some stupid questions on there. You get to be part of The Order, the all knowing of the town who are trying to bring forth the god of your little cult. Y... Read more
Take this test »