Sigmund's Sexual Polarity Test
Their result for Sigmund's Sexual Polarity Test ...
Hard To Get
You scored 8 Polarity!
Your score of 8 Indicates a partner with some reluctancy toward unabashed intimacy.  Embraced societal standards dictate limitations, construct walls, and apprehension.  Spontaneity is often replaced with planning and interruption.  Sexual fulfillment is rarely achieved and the resulting frustration weaves unmercifully throughout the relationship, often confused with things like money problems.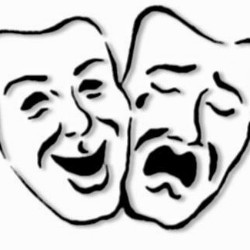 Their Analysis
(Vertical line = Average)
They scored 8% on Polarity, higher than 61% of your peers.
All possible test results
Your score of $(Polarity) Indicates a partner with some reluctancy toward unabashed intimacy.  Embraced societal standards dictate limitations, construct walls, and apprehension.  S... Read more
Your score of $(Polarity) indicates a sexually receptive partner, open to new avenues of sexual experimentation.  There is little to no restraint regarding the desire to collaborate and achiev... Read more
You scored $(Polarity)% Polarity. Author: here you should write a description of this test result, telling the taker what his/her score means and why they got it. N... Read more
Take this test »
Recent Results

jackOrlando24 / m / Straight

jackOrlando24 / m / Straight
Tests others are taking