The Wanted/Unwanted Test
Their result for The Wanted/Unwanted Test ...
The Last Resort
Congratulations! You scored ###!
You're a very fun person to be around, however you're not the first person they'd go to for advice, guidance, etc. You can make your friends laugh and you can have a good time, but that's about it.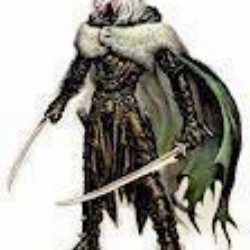 Their Analysis
(Vertical line = Average)
They scored 40% on patientness, higher than 12% of your peers.
All possible test results
Either you dislike your friends or they dislike you. Perhaps it's time to look elsewhere. If you hold true to your answers then I'd say that you're very unfun and not understanding at all. There are o... Read more
You're a very fun person to be around, however you're not the first person they'd go to for advice, guidance, etc. You can make your friends laugh and you can have a good time, but that's about it. Read more
Well done! You're the greatest. Your an ideal person to want to have around. You know how to have fun, and your very good at listening and actually being there when your friends need you, and you don'... Read more
Take this test »