The Seattle Test
Their result for The Seattle Test ...
Seattle-ite 4 LIFE!
Congratulations! You scored ###!
You would sleep in the rain if it was up to you! Dirty hippies don't bother you, and you want to keep the earth green. Seattle is the perfect place for you to frolick... especially during festivals like Bumbershoot and Folk Life!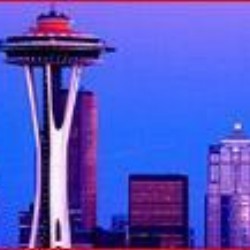 Their Analysis
(Vertical line = Average)
They scored 80% on seattlepoints, higher than 65% of your peers.
All possible test results
Maybe you're too conservative... maybe you have no idea what it takes to live in the wild west, but it is unwise for you to come to Seattle. If you are already here, I pray for your soul! Read more
You're not cut out to handle the brutality of Seattle, but not so pathetic that you couldn't stay here for a week. Remember, a WEEK tops! And come during the summer, that way you won't freak out in th... Read more
You could possibly handle Seattle for extended periods of time... perhaps college. You're knowledge of the area is still forming... keep drinking your cappuccinos! Read more
You would sleep in the rain if it was up to you! Dirty hippies don't bother you, and you want to keep the earth green. Seattle is the perfect place for you to frolick... especially during festivals li... Read more
Take this test »
Recent Results
Tests others are taking