The Fabulousity Test
Their result for The Fabulousity Test ...
Very Fabulous
You are 83% fabulous!
Wow, you seem like a rockin' person! You must have a good group of friends that would rally around you. People are attracted to your personality whenever you show it - and that's quite often. You're not completely fabulous though, so you're a little reserved in places. However, you should be proud of who you are. Moderation is good, after all. ;)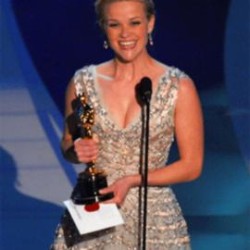 Their Analysis
(Vertical line = Average)
They scored 83% on fabulousness, higher than 93% of your peers.
All possible test results
Either you're not a social person or you hate being in the spotlight, but your star isn't exactly shining. You don't need to be followed by paparazzi, but you do need to have contact with another livi... Read more
You're on the right path towards being really fabulous, but you're stumbling along the way. Perhaps you don't interact with people as much as you'd like, or you just don't want to hang out with them. ... Read more
Congrats, you're halfway to fabulousness! You've probably worked hard to get to this point, but you can't stop now! Just a few more parties, a few more pictures, and sooner than you know it, you'll be... Read more
Wow, you seem like a rockin' person! You must have a good group of friends that would rally around you. People are attracted to your personality whenever you show it - and that's quite often. You're n... Read more
CONGRATS! You've hit the big time, baby! Movies, magazine covers, book deals... okay, maybe not. But your fabulosity has hit the roof and blown it open. People are instantly attracted to you wherever ... Read more
Take this test »