The Fisticuffs Psychology Test
Their result for The Fisticuffs Psychology Test ...
Mind Over Matter
You prefer 45 % Aggression and 84 % Cunning!
Verily, I say! Thou hast proven thyself to be a most beguiling opponent! However, thou hast not proven thyself an angry man, as thou hast shewn theyself to prefer intellegence over mere brawn. A classic mind-over-matter type, I say. Thou art most likely to kill a man whilst he's missing on purpose, like Aaron Burr. A very clever ruse, no? But, of course, on the actual test, you probably choose Hamilton as the final victor of their duel, because he's the one everybody remembers. A cunning and complex distinction. You can most commonly be found drinking a Cafe Latte at the Museum gift shop, but I would recommend that you avoid NASCAR events like your life depends upon it. (It probably does.) My guess also is that you have a smart mouth that gets you in trouble and my futher advice is to say that mind over matter only really works for Professor Xavier.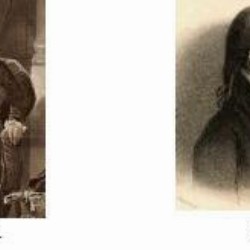 Their Analysis
(Vertical line = Average)
They scored 45% on Aggression, higher than 28% of your peers.

They scored 84% on Intelligence, higher than 89% of your peers.
All possible test results
Congratulations: you continuously identify with the weaker, less cunning, and more fuzzy opponent. You root for the underdog and the sure loser, and these are admirable qualities. You probably possess... Read more
Verily, I say! Thou hast proven thyself to be a most beguiling opponent! However, thou hast not proven thyself an angry man, as thou hast shewn theyself to prefer intellegence over mere brawn. A cla... Read more
Power, muscle, and overwhelming force. These have your utmost respect, and to you, they are the sole guarantees of victory. To crush a weaker opponent with unopposable stregth, this is the way. When I... Read more
You are the rare rooter for the Overdog. For example, I'm sure choosing between such lifelong winners as Superman and Darth Vader was tough, but I'm likewise sure you observed that Darth has no way to... Read more
Take this test »
Recent Results
Tests others are taking