The Scotland Test
Their result for The Scotland Test ...
Central Belter
Congratulations! You scored ###%!
You know pretty much everything there is to know in general terms of scotland. You've probably actually seen a loch; not too bad at all!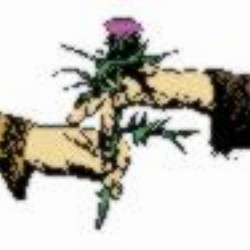 Their Analysis
(Vertical line = Average)
They scored 64% on ThistlePoints, higher than 40% of your peers.
All possible test results
You scored so patheticaly bad, im beggining to wonder if your not english!! Read more
With a score like this you can probably point scotland out on a map; but lets face it you aint a commited haggis eater yet are you?! Read more
You know pretty much everything there is to know in general terms of scotland. You've probably actually seen a loch; not too bad at all! Read more
Wow well done! You truly are a scot through and through, and if your not really a scot then this is even more impressive! Hoots man yur a tartan terror! Read more
Take this test »
Recent Results
genakrupa51 / f / Straight
Tests others are taking