The Which Cult Should You Join? Test
Their result for The Which Cult Should You Join? Test ...
Unification Church
You scored 63 Angst, 60 Weirdness, and 23 Freedom!
The Unification Church was founded in 1954 by the Reverend Sun Myung Moon in South Korea. Commonly known by the pejorative term Moonies, members reject the concept of the Christian Trinity in favor of one unified God, and believe that humanity's fallen nature is due to an affair Eve had with Lucifer. The church's goal is to unite all of Christianity under one church, which will be achieved through the birth of the "third Adam," something that already occured during the early 20th century in Korea. The church is perhaps best known for its mass wedding ceremonies, known as Blessings, and is slightly less known for its funding of numerous conservative political groups and publications in the United States, including the Washington Times.
www.unification.org/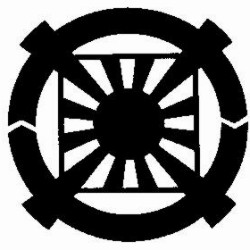 Their Analysis
(Vertical line = Average)
They scored 63% on Angst, higher than 89% of your peers.

They scored 60% on Weirdness, higher than 94% of your peers.

They scored 23% on Freedom, higher than 2% of your peers.
All possible test results
As religious sects go, the Baha'i are very benign. They believe that all of the main prophets of the major world religions were sent by the same God, and that their prophet, Baha'u'llah, was only t... Read more
The Unitarian-Universalist Church is about as open-minded as you can possibly get, to the point that they don't really have any doctrines per se, just a set of loose guidelines under which p... Read more
Founded by science fiction author L. Ron Hubbard (according to some detractors, he dreamed it up as a bet between him and Robert A. Heinlein), Scientology is a faith/self-help enterprise based arou... Read more
Hail Eris! Hail Hail Hail! Hail yes! Founded in the late 1950s, Discordianism is based around the worship (in the oddest sense of the term) of Eris, the Greek goddess of discord and chaos. M... Read more
On the air since 1966, the 700 Club is an evangelical Christian broadcast show headed by former presidential candidate Pat Robertson. The show is presented as a combination news magazine/televangal... Read more
Not a religion so much as a philosophical and political system, Objectivism was first articulated by author Ayn Rand in her novels The Fountainhead and Atlas Shrugged (the latter of w... Read more
The Unification Church was founded in 1954 by the Reverend Sun Myung Moon in South Korea. Commonly known by the pejorative term Moonies, members reject the concept of the Christian Trinity i... Read more
Founded by Anton LeVay in 1966, the Church of Satan does not, in actuality, worship the Christian devil. Instead, the CoS sees Satan as a pre-Christian force of nature rather than a deity proper. M... Read more
Take this test »
Recent Results
Tests others are taking