The Snigger, Please Test
Their result for The Snigger, Please Test ...
Lukewarm Reception
You Think Jamie is 53% Funny
Well, at least ya laughed at something. I'm not a TOTAL failure... Hey, if Courney Love can win something for *acting*, then I have a chance at comedy, right?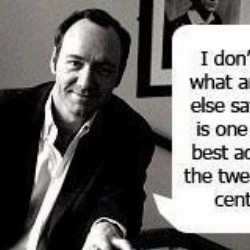 Their Analysis
(Vertical line = Average)
They scored 53% on TehVariable, higher than 50% of your peers.
All possible test results
Damn! Bad performance, I better get out of this town before somebody beats me to a pulp! In related news, I don't like you. Read more
Jeezus, I must be in Texas. Where are my support groupies? When I pause, you LAUGH, damn it. That's how this works. Read more
Well, at least ya laughed at something. I'm not a TOTAL failure... Hey, if Courney Love can win something for *acting*, then I have a chance at comedy, right? Read more
Woo! Hey, you need to come see my act when I'm famous. Yeah. Margaret Cho famous. Read more
Take this test »