The Left Brain Deformity Test
Their result for The Left Brain Deformity Test ...
Cube
You are 40% deformed!
Not overly deformed. After you go beyond this point, there is no going back. Try to make friends with some squares who will show you the light at the end of the non-left-brain-dominant tunnel. Sex is probably still an enjoyable activity for you, with plenty of avenues of exploration and fun to be had by all. You want it for the pure enjoyment of it and not for any other end it might fulfill.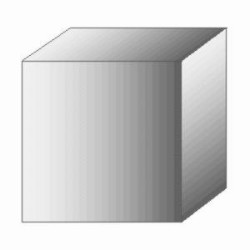 Their Analysis
(Vertical line = Average)
They scored 40% on deformity, higher than 35% of your peers.
All possible test results
Not so deformed. Your life is probably rainbows and sunshine with Brady Bunch style happiness. But you're not free and clear. This test only examined right brain dominance. You could still be left... Read more
Not overly deformed. After you go beyond this point, there is no going back. Try to make friends with some squares who will show you the light at the end of the non-left-brain-dominant tunnel. Sex ... Read more
Getting up there. Might want to start backing off and enjoying the smell of the roses rather than analyzing your ability to smell, for example. I suggest you meet right brain doms or people of over... Read more
You are a product of a society based upon order, analysis and reduction until nothing remains, including meaning. You might be wondering what you can do to cut back on the thinking and find yourself ... Read more
Take this test »