Are YOU an Other - test
Their result for Are YOU an Other - test ...
You're An Other!
your score of 60% of 42 questions means you're closer to being an Other like me!
Welcome to the newly developing group of "Others" - since you scored 21 or over, you will probably find that most of the people who also scored higher than that will be more easily understandable and will more easily understand you.
Keep in mind, however, that just because we Others understand each other better than we understand most other people, doesn't necessarily mean our personalities will be compatible! (though I do believe it to be far more likely!)
What can we do with this newfound connection? I don't know just yet. Send me suggestions - I'm locating people from all different types of sites, so perhaps there's something we can do?!? Contact me if you want and I'll keep you updated...
Thank you for participating!
The wizard Lawrence   ;-}D>
ps: this is the first time I've devised a test. Please forgive any irritating oddities and go with it if at all possible, let me know if not, ok? I'll update whenever possible. Thanks for your patience! wizardlawrence.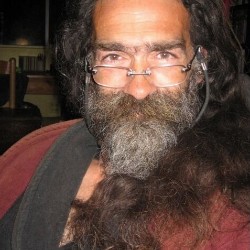 Their Analysis
(Vertical line = Average)
They scored 60% on Otherness, higher than 80% of your peers.
All possible test results
Welcome to the newly developing group of "Others" - since you scored 21 or over, you will probably find that most of the people who also scored higher than that w... Read more
0 to 21 questions matched means you think and react and believe more along the Normals way than the way I do. To many of you I'm sure that must be a relief. To those who scored closer to 21, you're... Read more
Take this test »
Recent Results
Tests others are taking