The Understanding The Natural World Test
Their result for The Understanding The Natural World Test ...
Your scientific background and analytical skills are very good, but this test was still a kind of challenge for you. If you skipped any of the questions because you had absolutely no idea of how to answer them, perhaps you should get a closer look at the discipline these questions came from. Otherwise your understanding of our world will always be like a chair without a leg - it might hold your weight, but for how long? Yet, I must admit that you've done a great job and have all the reasons to be proud of yourself... if that's all you want to hear right now.
- - - - -
You might also want to take my personality-related tests. The Tolerance Level Test will tell you how tolerant and broad-minded you are while the What Are You REALLY Looking For on OkCupid test will attempt to analyse your behavioural patterns and discover your secret desires. Have a nice time!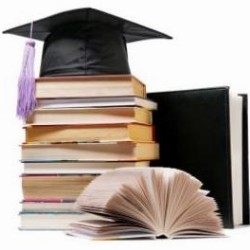 Their Analysis
(Vertical line = Average)
They scored 65% on understanding, higher than 54% of your peers.
All possible test results
The world around you is full of wonders. Is the Earth round or flat? What's bigger - the Moon or an elephant? Why it's so dark at night... and who's hiding in the closet? There might be answers to ... Read more
You've got right some basic ideas about this world. The Earth is round and goes 'round the Sun, sure. But why? And what are those tricky isomers and hyperbolic segments? Questions, questions... Don... Read more
Well done! You know a lot and are able to apply your knowledge to most practical situations. True, some questions were too tough for you, but hey, no one knows everything! If you are a student, it'... Read more
Your scientific background and analytical skills are very good, but this test was still a kind of challenge for you. If you skipped any of the questions because you had absolutely no idea of how to... Read more
Dear colleague, Thank you for spending your time on my test. Obviously, your encyclopaedic knowledge and deep understanding of natural phenomena made most of the questions too easy for you. ... Read more
Your mind is razor-sharp, your problem-solving skills are extraordinary good, and your knowledge of natural sciences is truly encyclopaedic. Probably you scientific background is better than mine -... Read more
There are no secrets for you in this world... thanks for creating it the way it is! - - - - - You might also want to take my personality-related tests. The a href="http://www.okcupid... Read more
Take this test »
Recent Results
Tests others are taking