The Confidence Test
Their result for The Confidence Test ...
The Blender-Inner
You scored ### out of 100!
You might as well invest in camoflage because for the most part nobody notices you. If you are a guy then grow some balls. If you are a chick, shave your box and take a chance in life.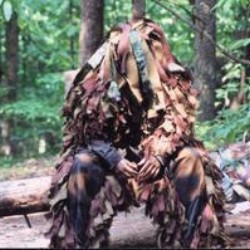 Their Analysis
(Vertical line = Average)
They scored 46% on points, higher than 33% of your peers.
All possible test results
Wow. Wow. Is it really that bad? You obviously hate yourself and other people. The first step to pulling yourself out of this hole is acquiring some self-respect. Either that or a psychiatrist. ... Read more
You don't think too highly of yourself but it could be worse. There is hope for you, you just have to stop analyzing situations and care less about what people think of you. Hope to see you out enjo... Read more
You might as well invest in camoflage because for the most part nobody notices you. If you are a guy then grow some balls. If you are a chick, shave your box and take a chance in life. Read more
The world needs more people like you. You aren't full of yourself but at the same time aren't afraid to approach people. Keep doin' what you're doin'. More cheers more beers. Read more
Keep it in your pants. You like yourself a lot more than other people like you. Get over yourself. Read more
Take this test »