The Indie Muso Scum Test
Their result for The Indie Muso Scum Test ...
Mark Kozelek
You scored 63 muso-ness!
You are the lead-singer and songwriter behind Red House Painters and Sun Kil Moon.

You like your music on the emotion-laden side.
You need slow music at night to help you sleep (like RHP) and something a bit rockin' (maybe Kings of Leon) to get you going in the morning.

You like getting up at 1pm in the day, because you've generally been at a gig the night before.

Lyrics mean a lot to you... but not everything.
If you're a straight/bi girl you'd actually consider kissing Thom Yorke. If you're a straight/bi guy, you'd like to sleep with PJ Harvey... 'because she's sexy' - you'd say.

Two more shambolic relationships and you could become Steve Albini... take it easy.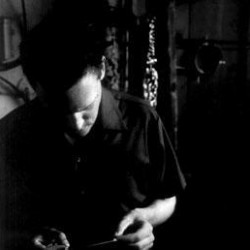 Their Analysis
(Vertical line = Average)
They scored 63% on muso-ness, higher than 56% of your peers.
All possible test results
You're a nice person, unaffected by the constant search for bands, new music and haircuts. Bless you. Read more
You like indie but, like our Brandon from The Killers, you're still into religion and sh1t. Music is God... dude, or something! Anyway, you're probably a pretty decent person who drinks a... Read more
You are the lead-singer and songwriter behind Red House Painters and Sun Kil Moon. You like your music on the emotion-laden side. You need slow music at night to help you sleep (like RHP... Read more
You have achieved a state of universal INDIE MUSO SCUMNESS. You won't leave your house unless the limited edtion Slint LP isn't available anywhere on the internet and you have to head into to... Read more
Take this test »